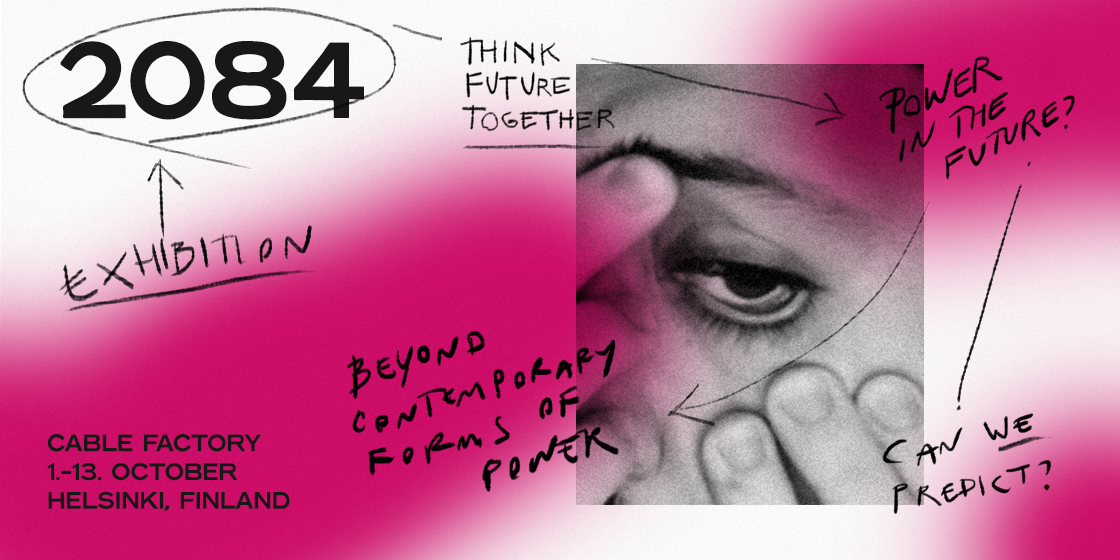 Catalysti opens 2084, a large exhibition and festival in Cable Factory, Valssaamo, Helsinki, on 2.10-13.10.2020. The exhibition will showcase the work of  the association's members, as well as welcome some international guests. The exhibition is curated by Stockholm-based curator Anne Klontz.  
"2084 is an exhibition that takes place in the present and speculates on the role power will play in the future. The exhibition doesn't aim to provide answers but offers narratives on the various ways power is activated today and what could happen in the years to come."
Regarding its design: First, I didn't want to give an obscure colour palette to the exhibition because is not about a fear of future, is more about getting attention to and analyse and observe, that's why I thought going for black, a very light grey and pink would be attracting for people. Then, keeping the idea of analysis and observations, one of the main elements of the graphics are handwritten notes, at the moment I wrote from the text written by Anne about the exhibition concept. I ended up creating a visual identity that people could get caught from the colours at first, then read notes as note books at first glance followed by the necessary information about the event.