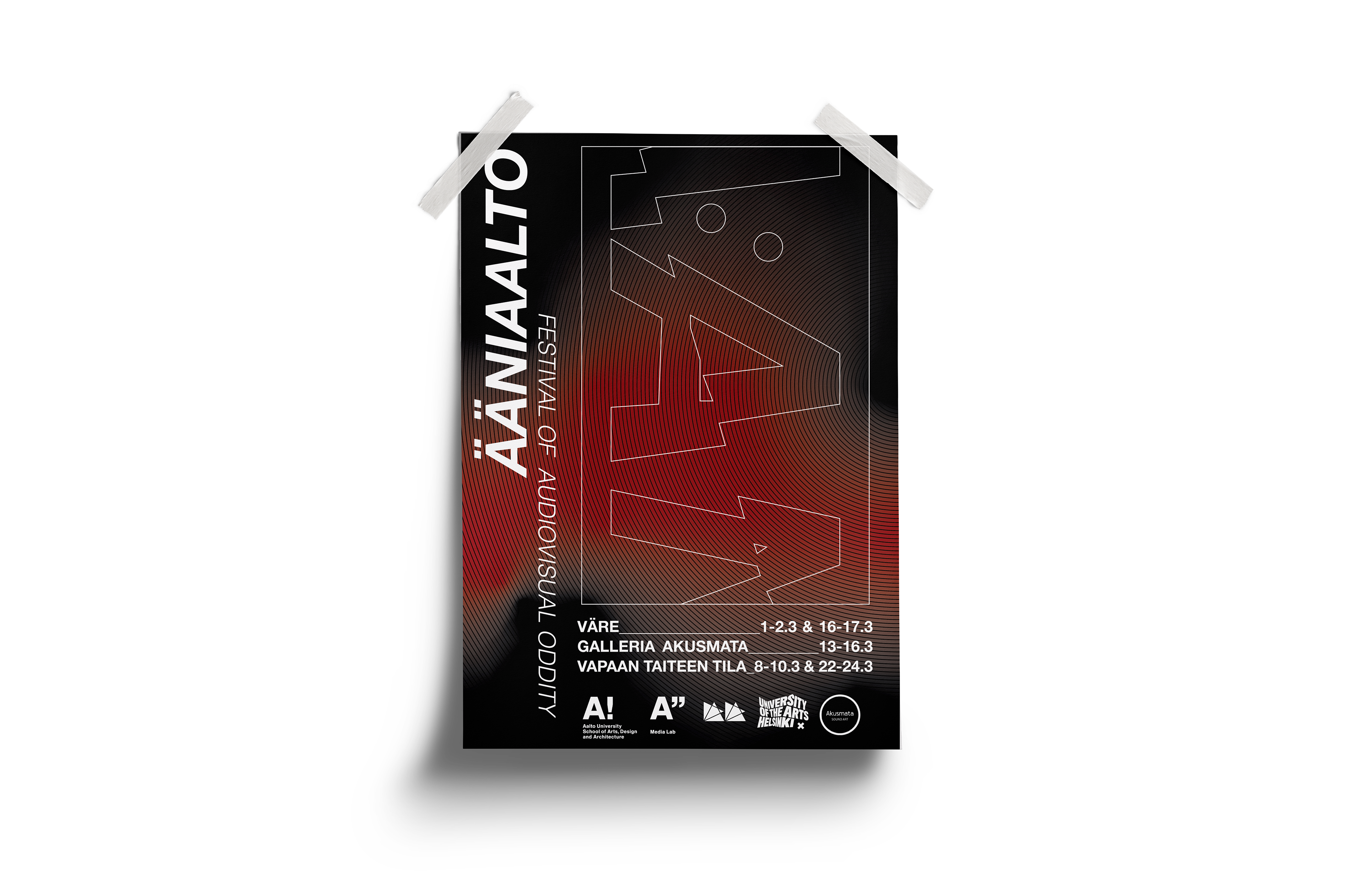 The core of the visual design for the fourth version of Ääniaalto was the idea of a wave taken from its name. This concept was taken into the background: the red gradient forms a wave on the background along with the lines.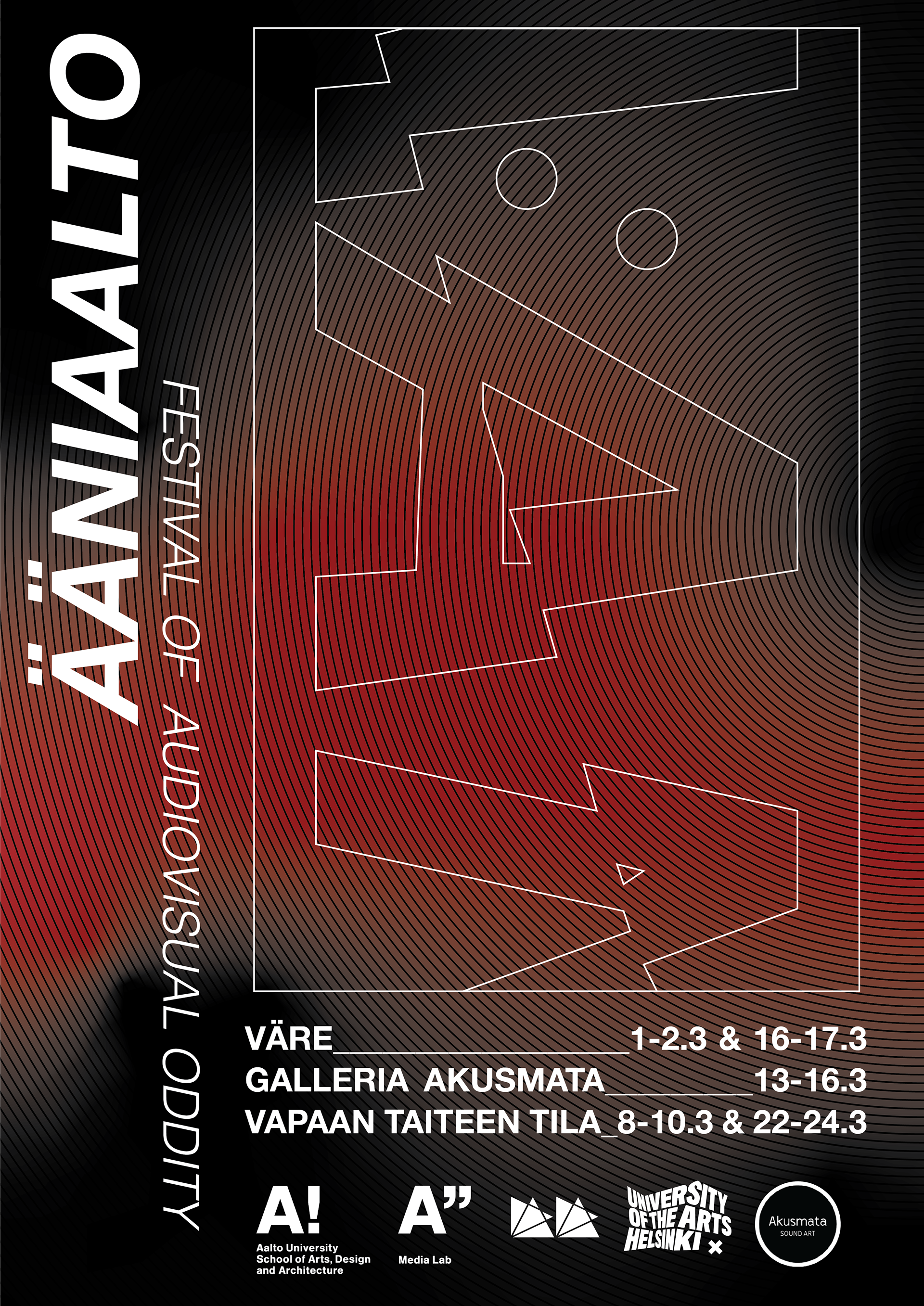 The poster design is meant to be versatile and offer different visual possibilities. Firstly, can be placed horizontally in both ways preserving the information readability and the title and subtitle orientation play. In addition, the printed version can be placed next to another matching the longer side forming a red wave as a frieze.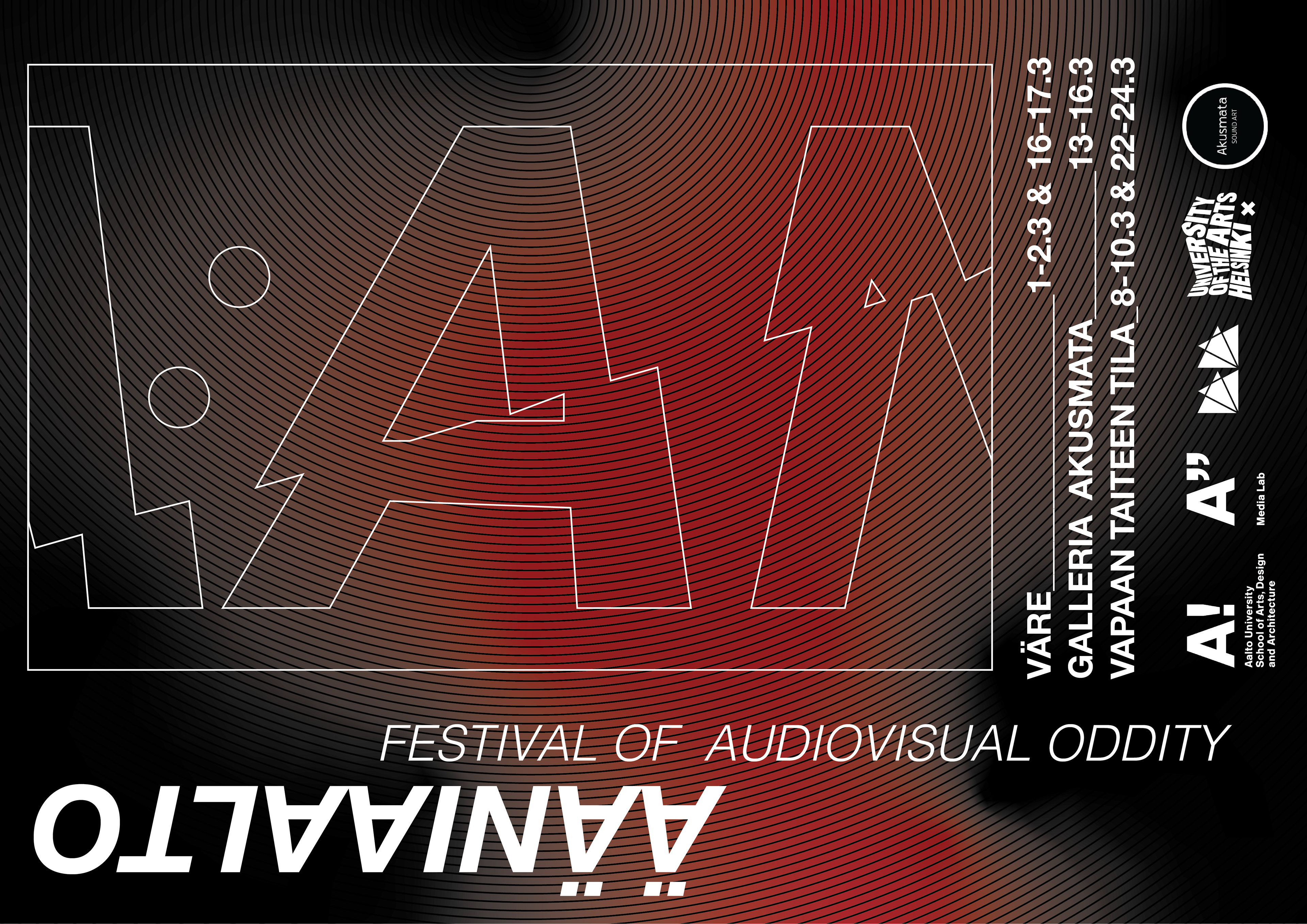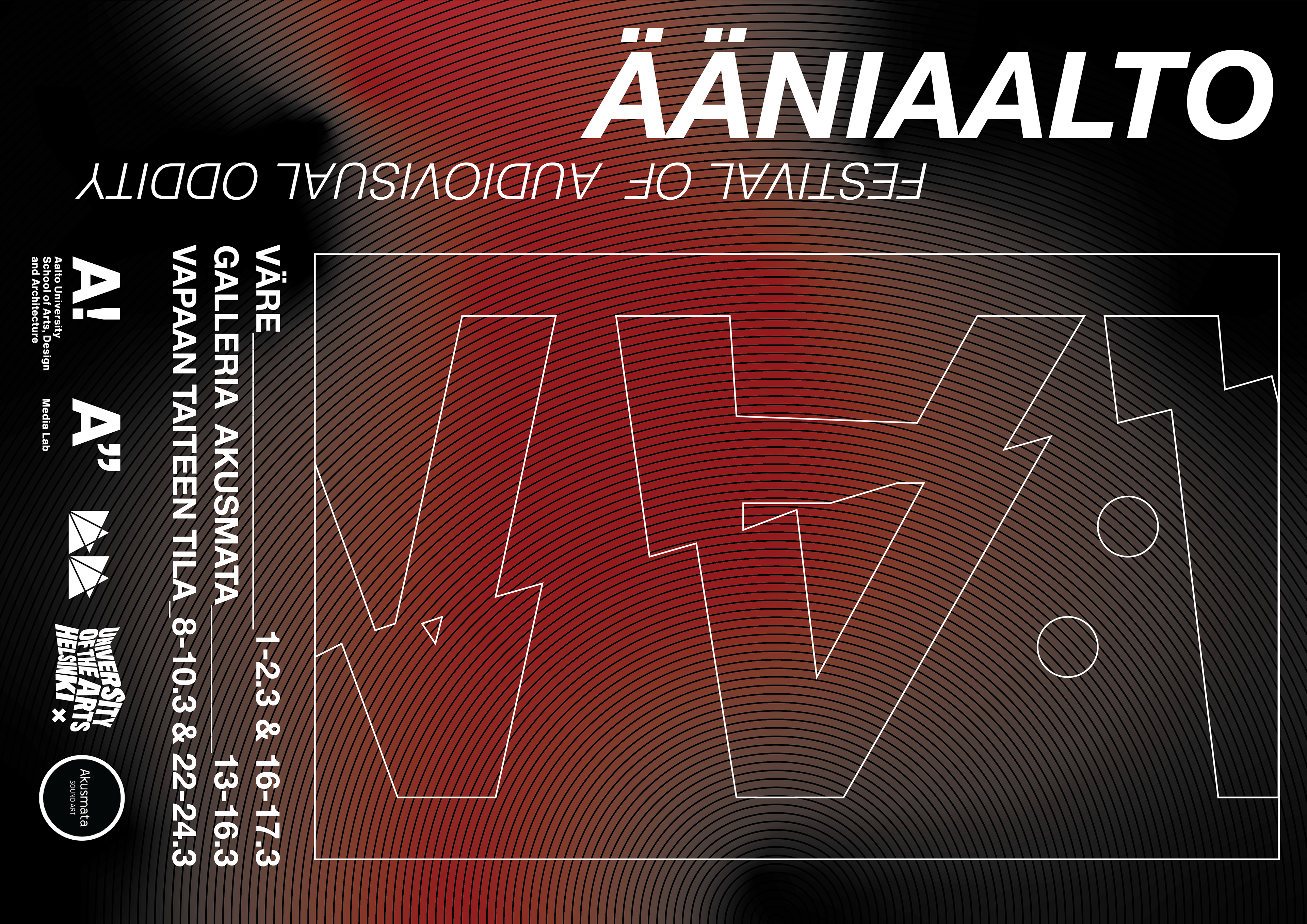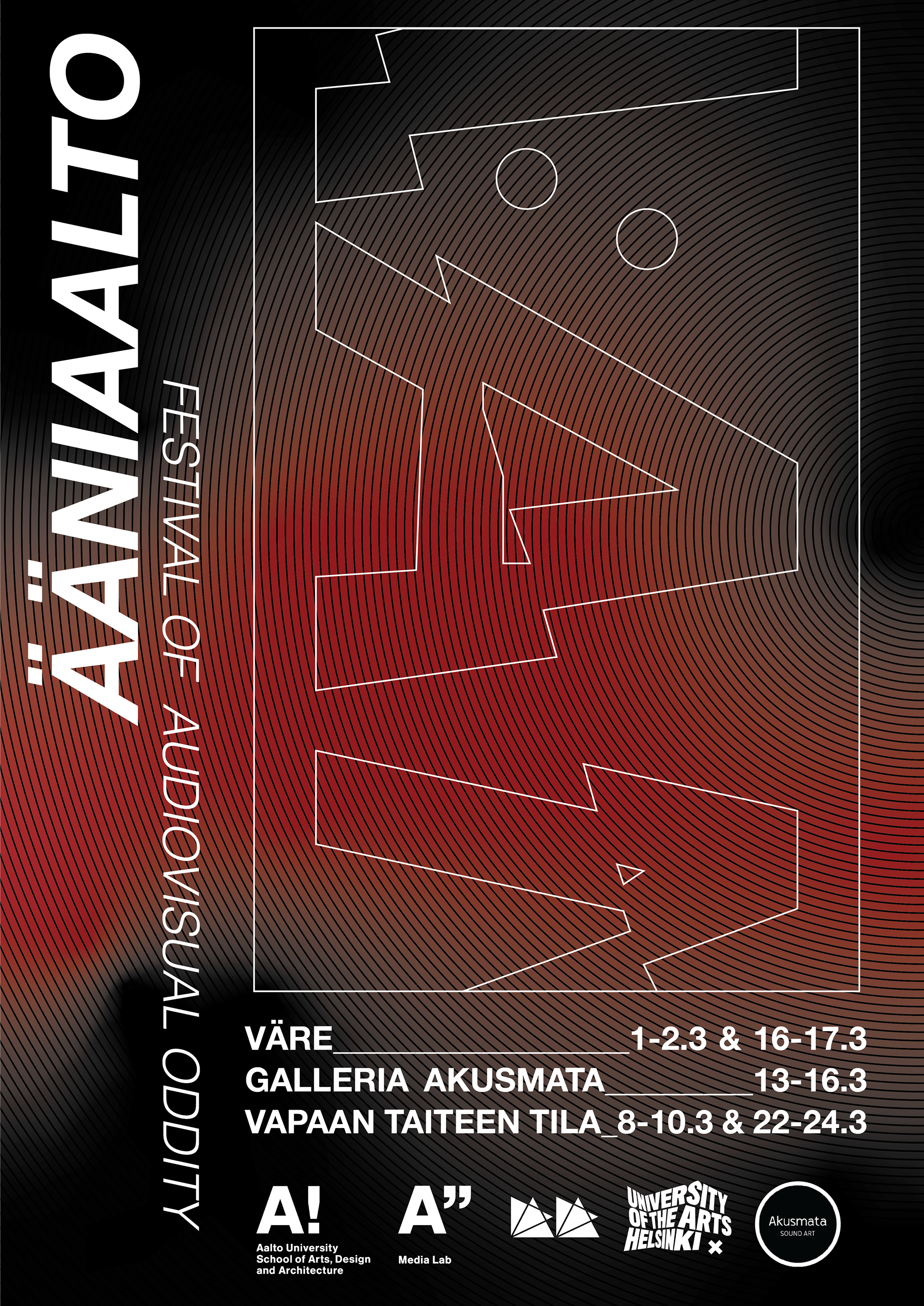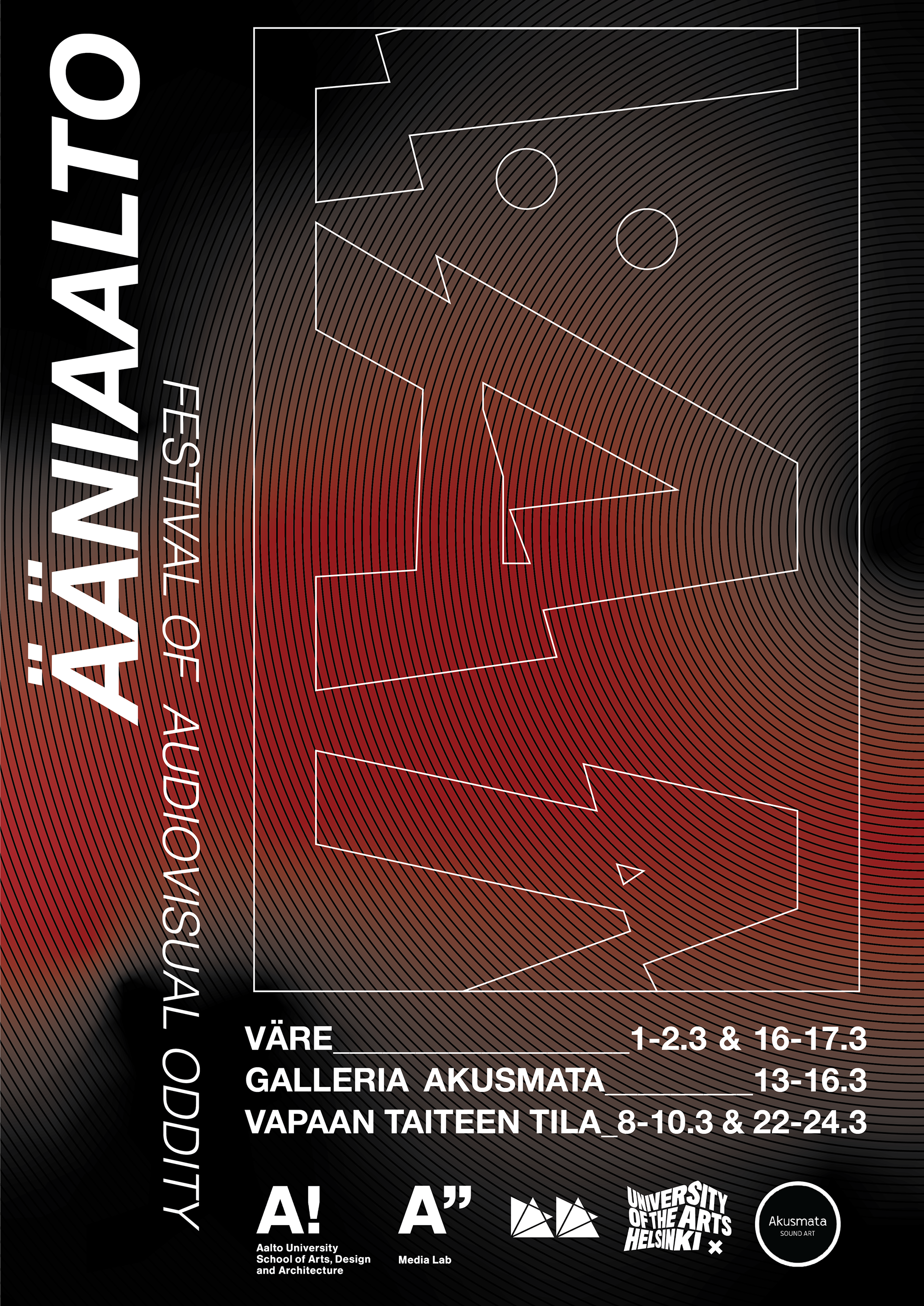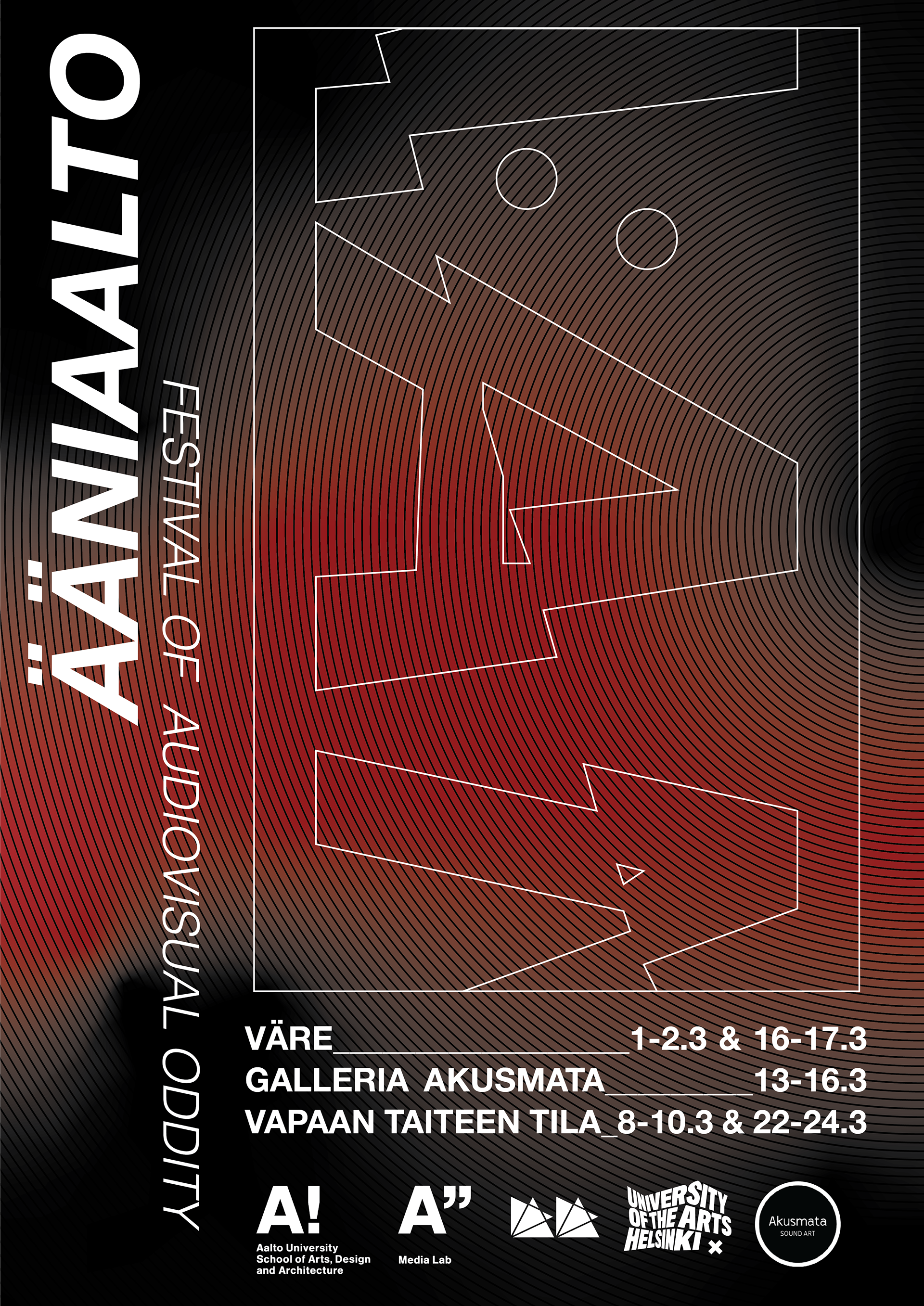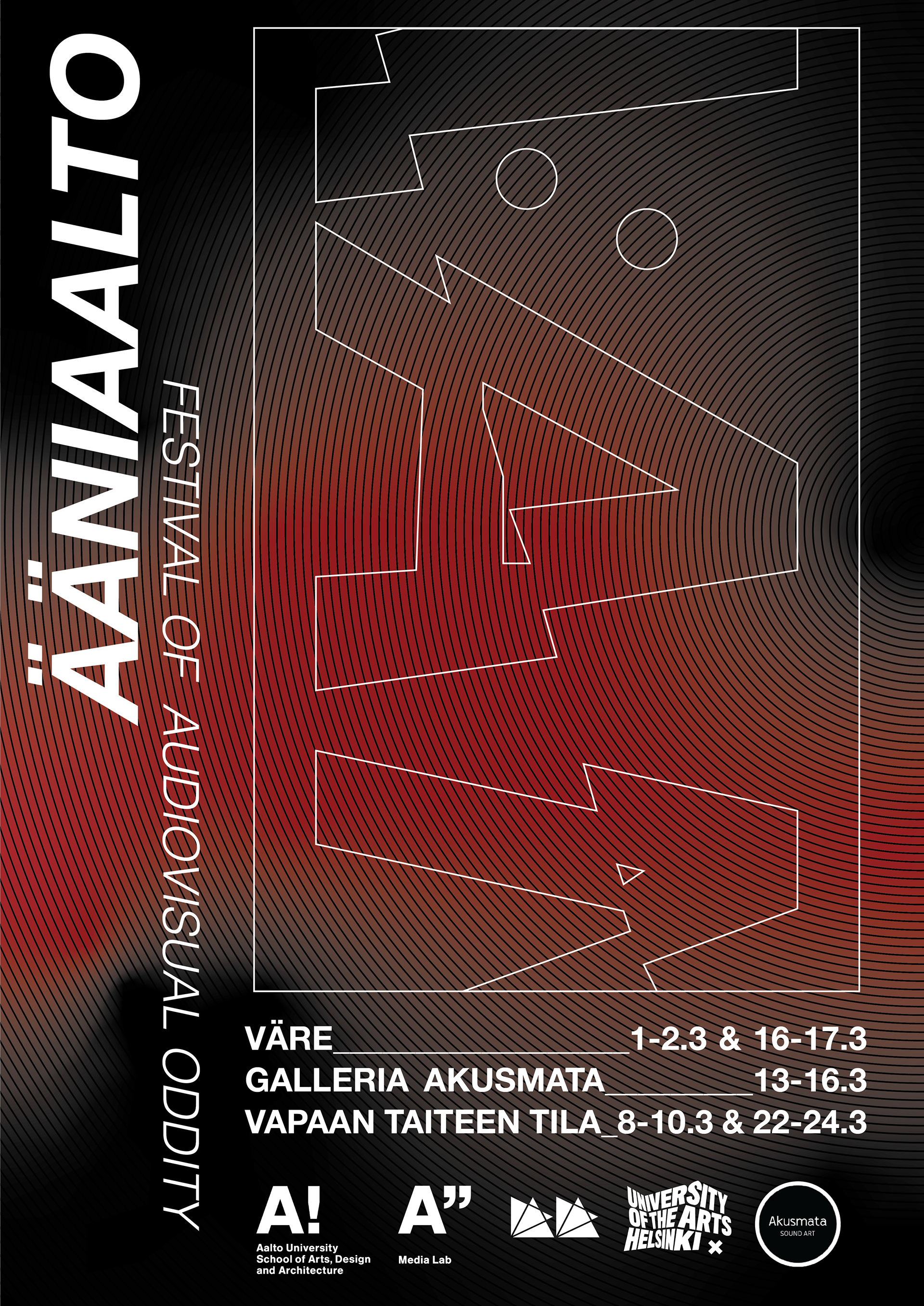 The website proposal gathers all the information from the festival including basic information, space for a video and the schedule. The layout is simple in order to offer the user a quick read through the information.
Part of the visual communication task included to take over Instagram on different ways. Firstly, a post that included three images with the event information that formed the logo on the background as the person browsing swipes. Then, a vertical image for posting and also an image for Instagram stories section.