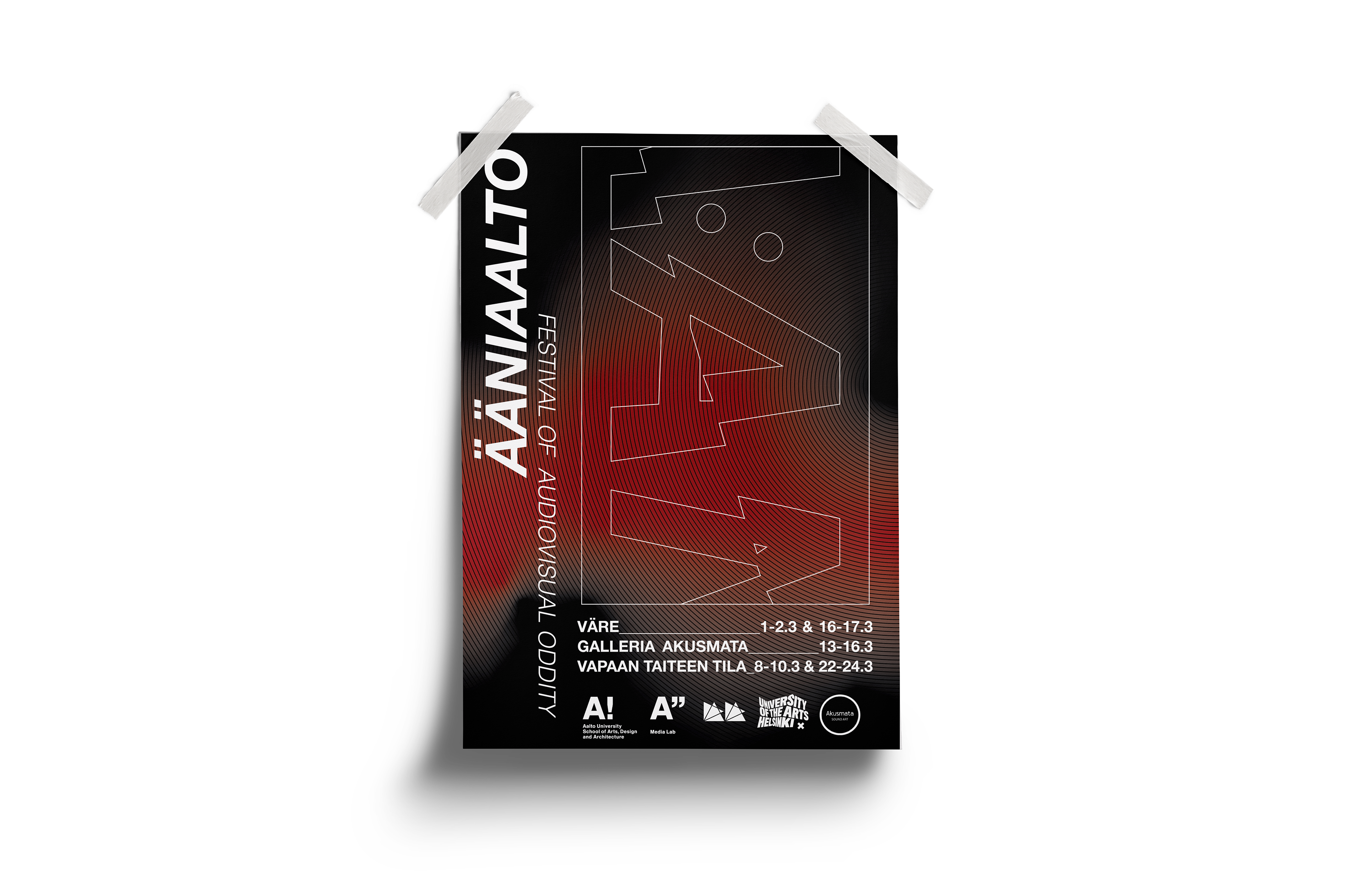 The core of the visual design for the fourth version of Ääniaalto was the idea of a wave taken from its name. This concept was taken into the background: the red gradient forms a wave on the background along with the lines.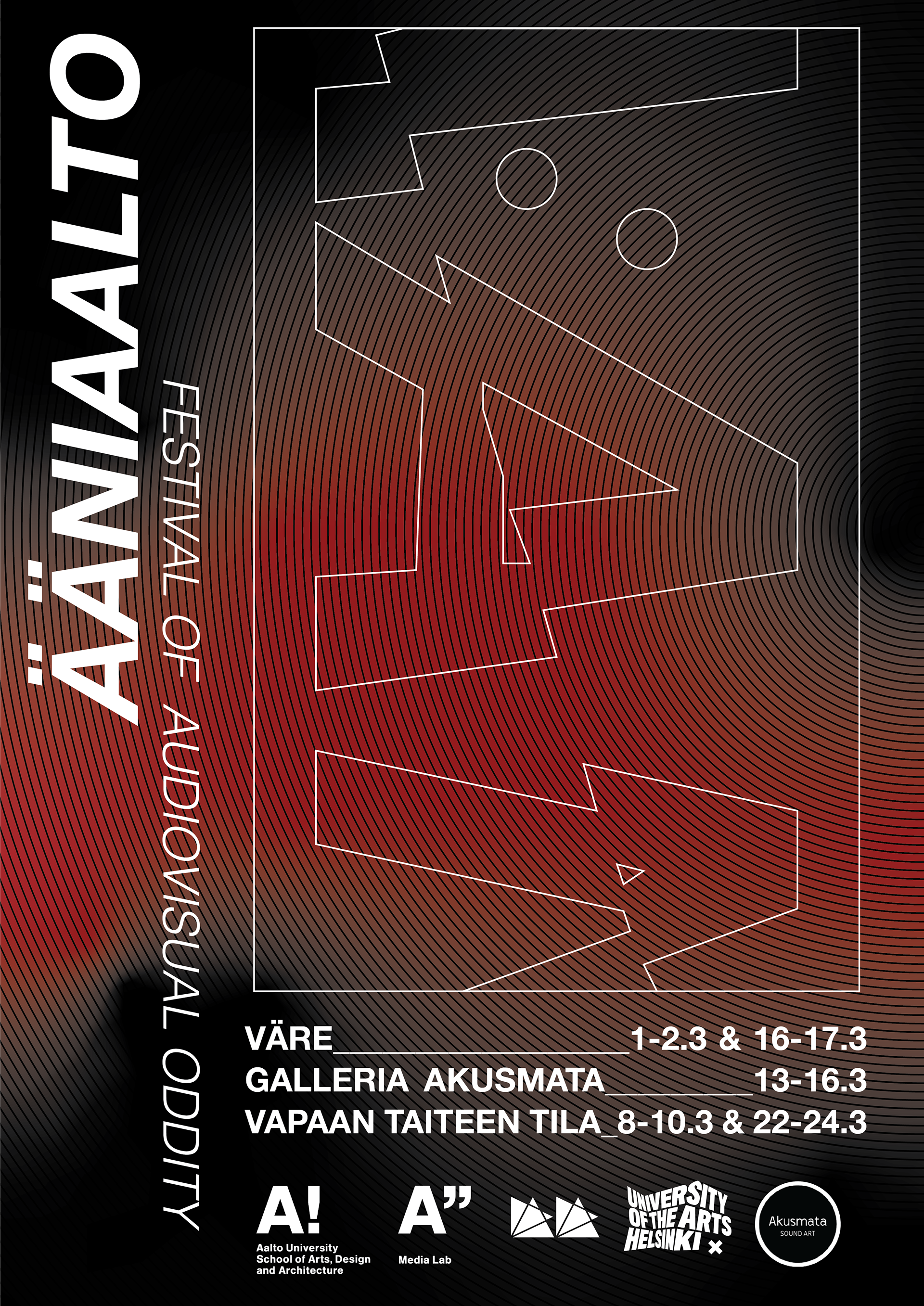 This poster is meant to function not only vertically but also both ways horizontally: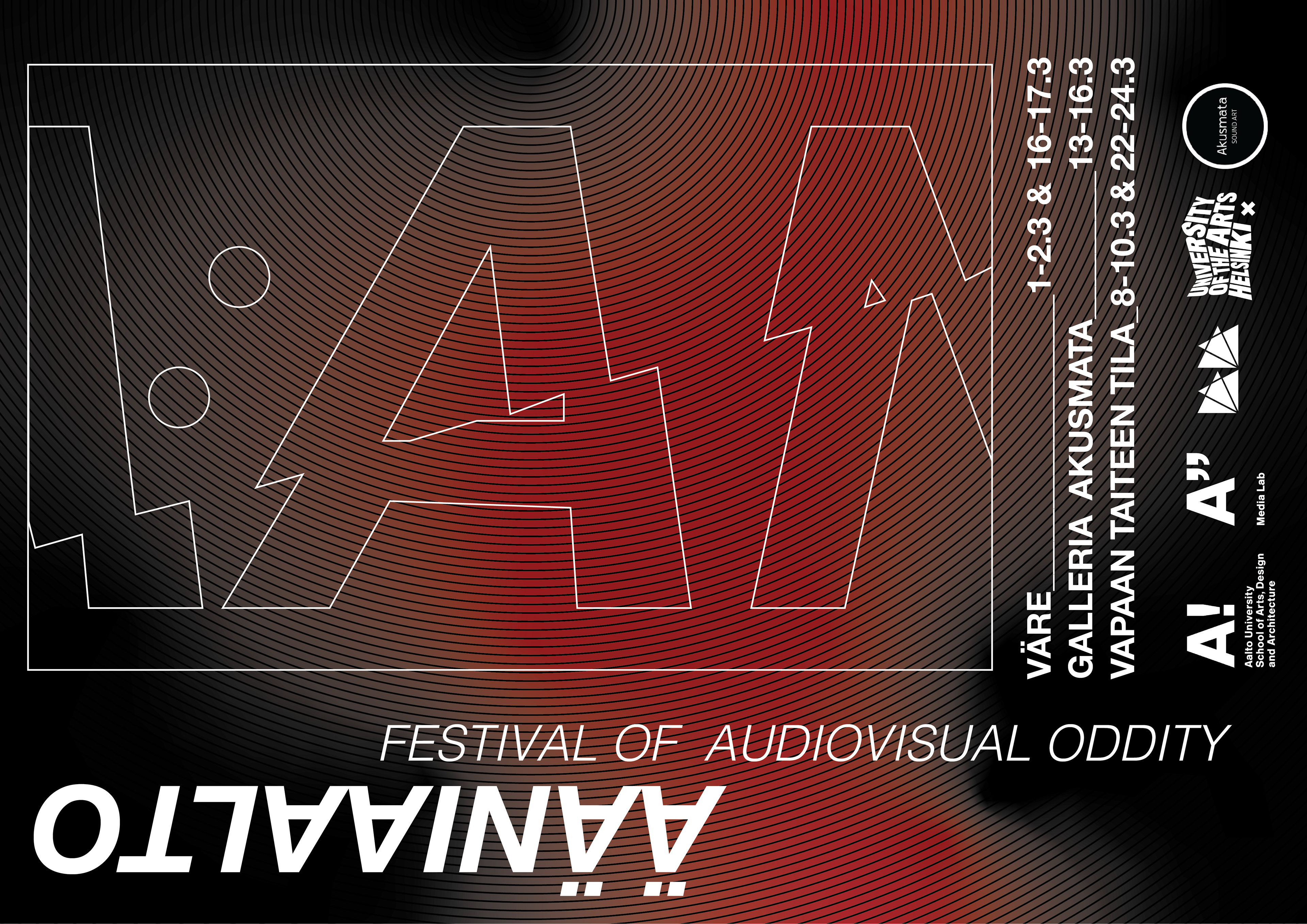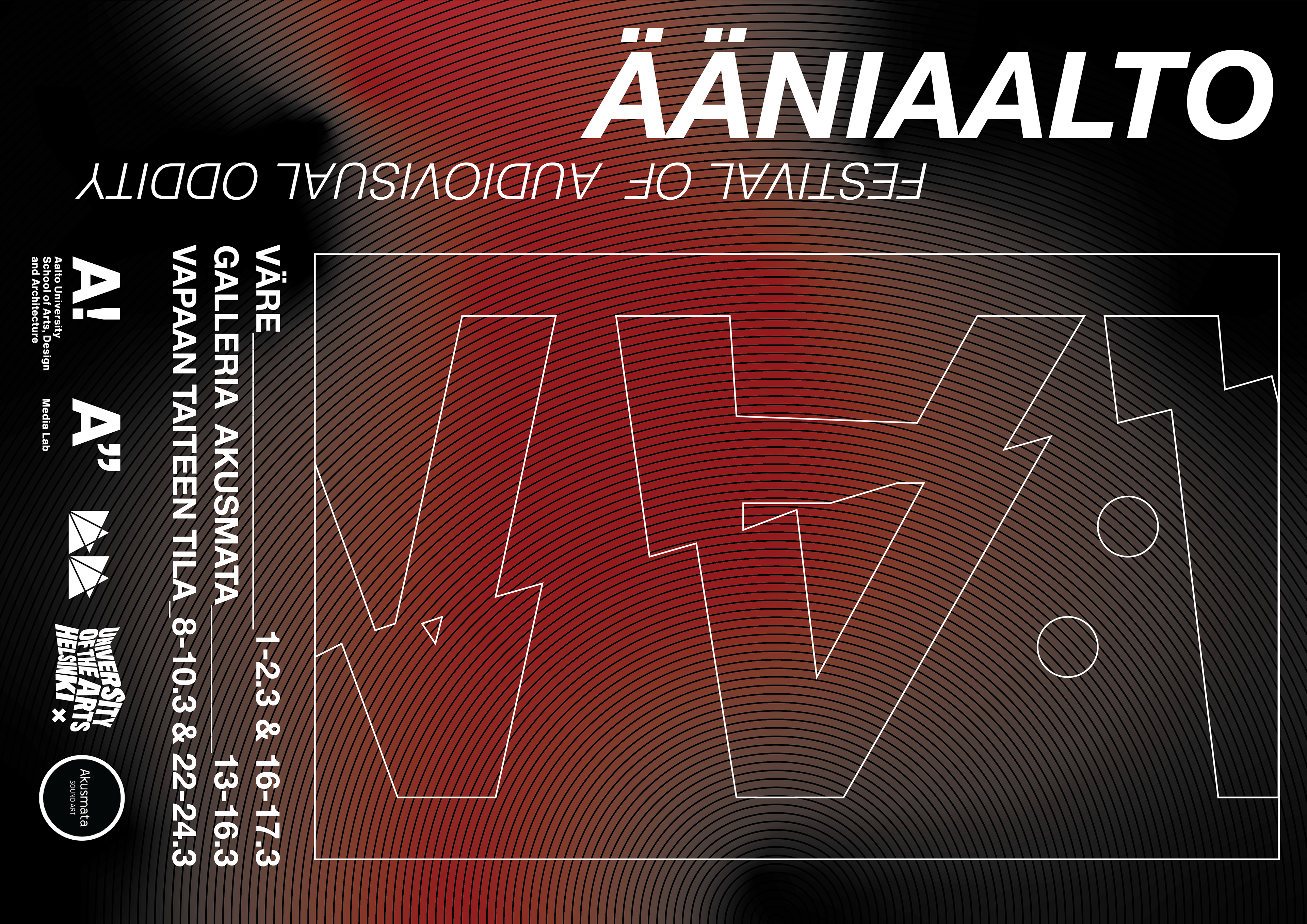 In addition, as the poster is meant to be printed, it can be put next to each other forming a red wave: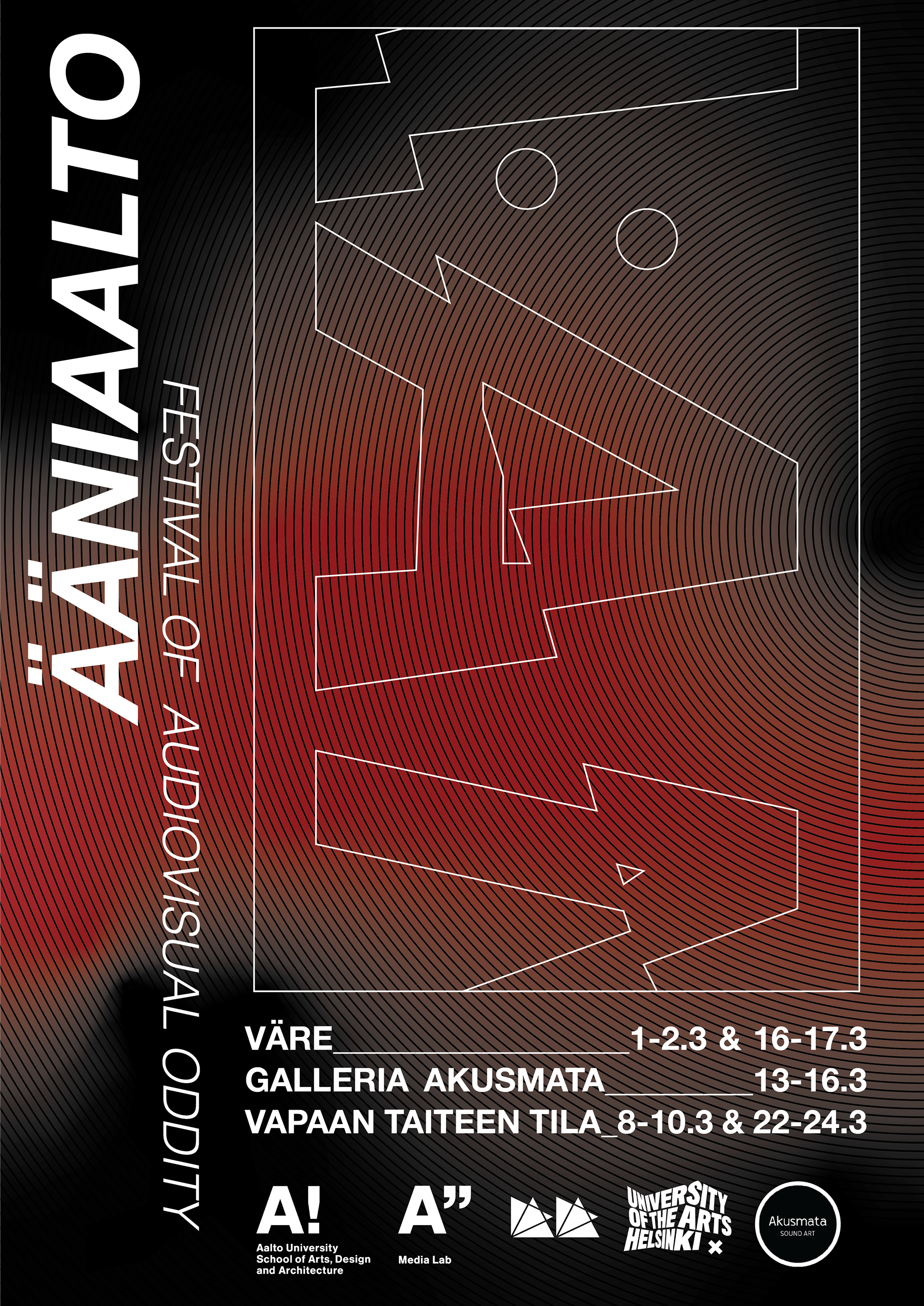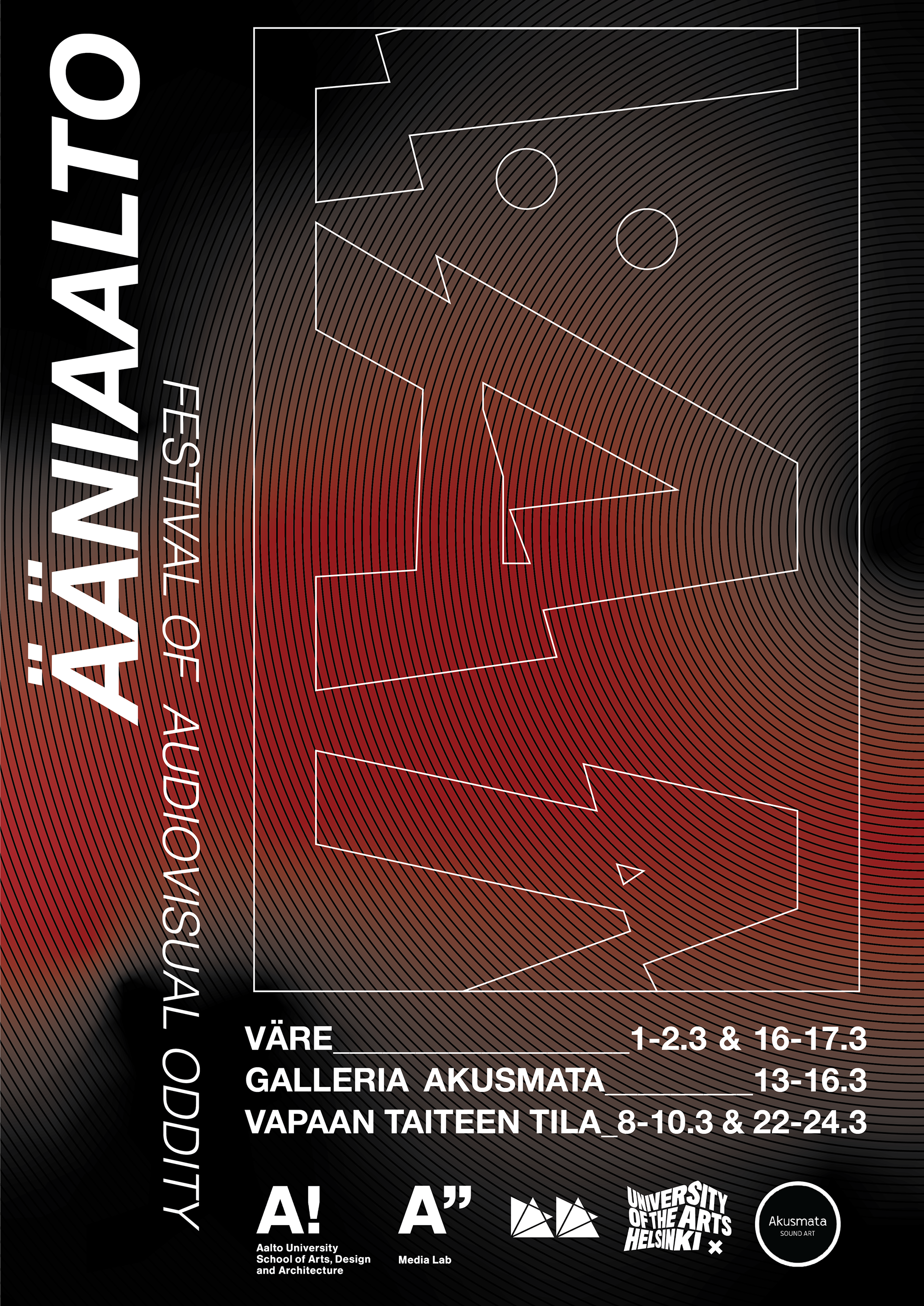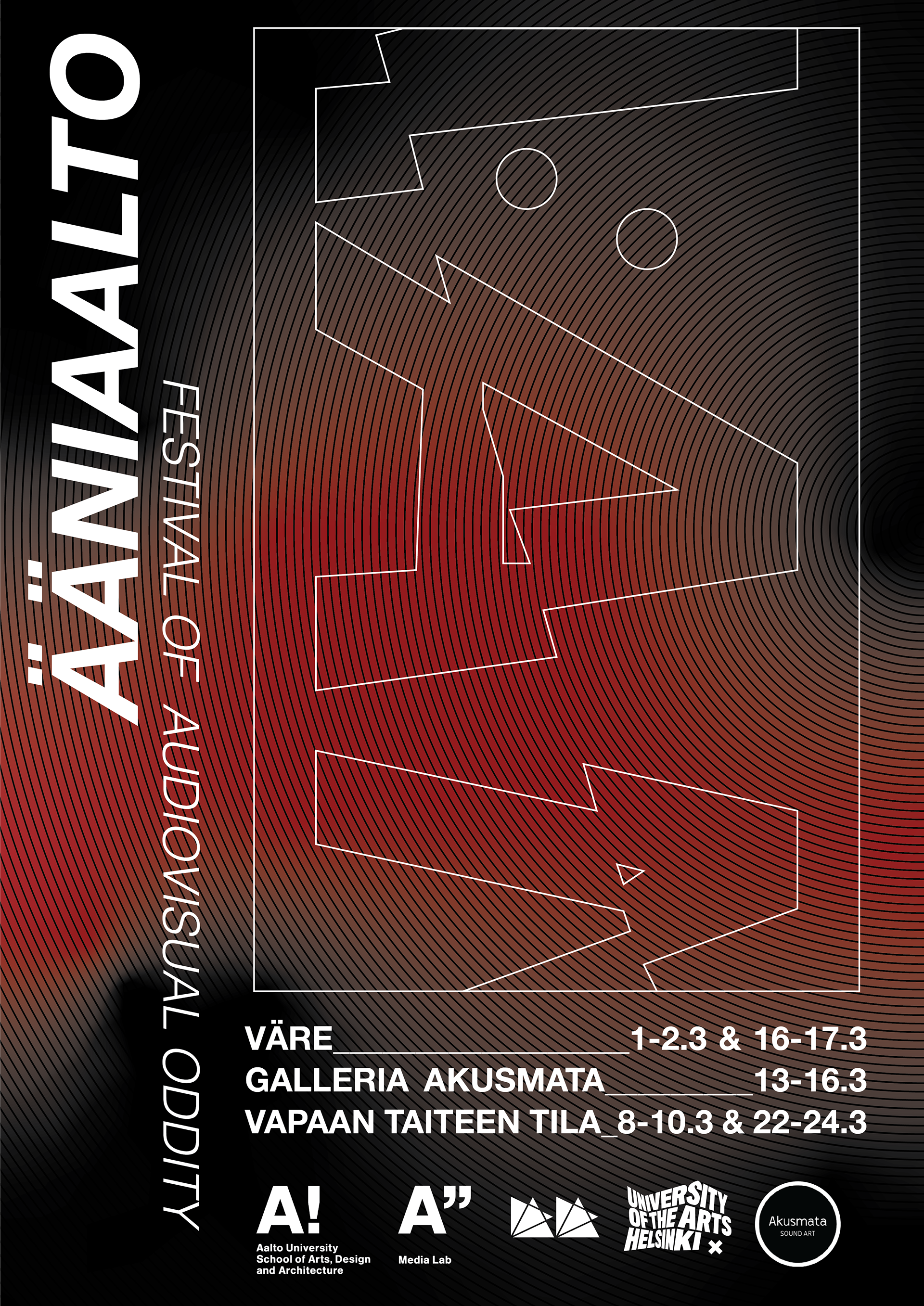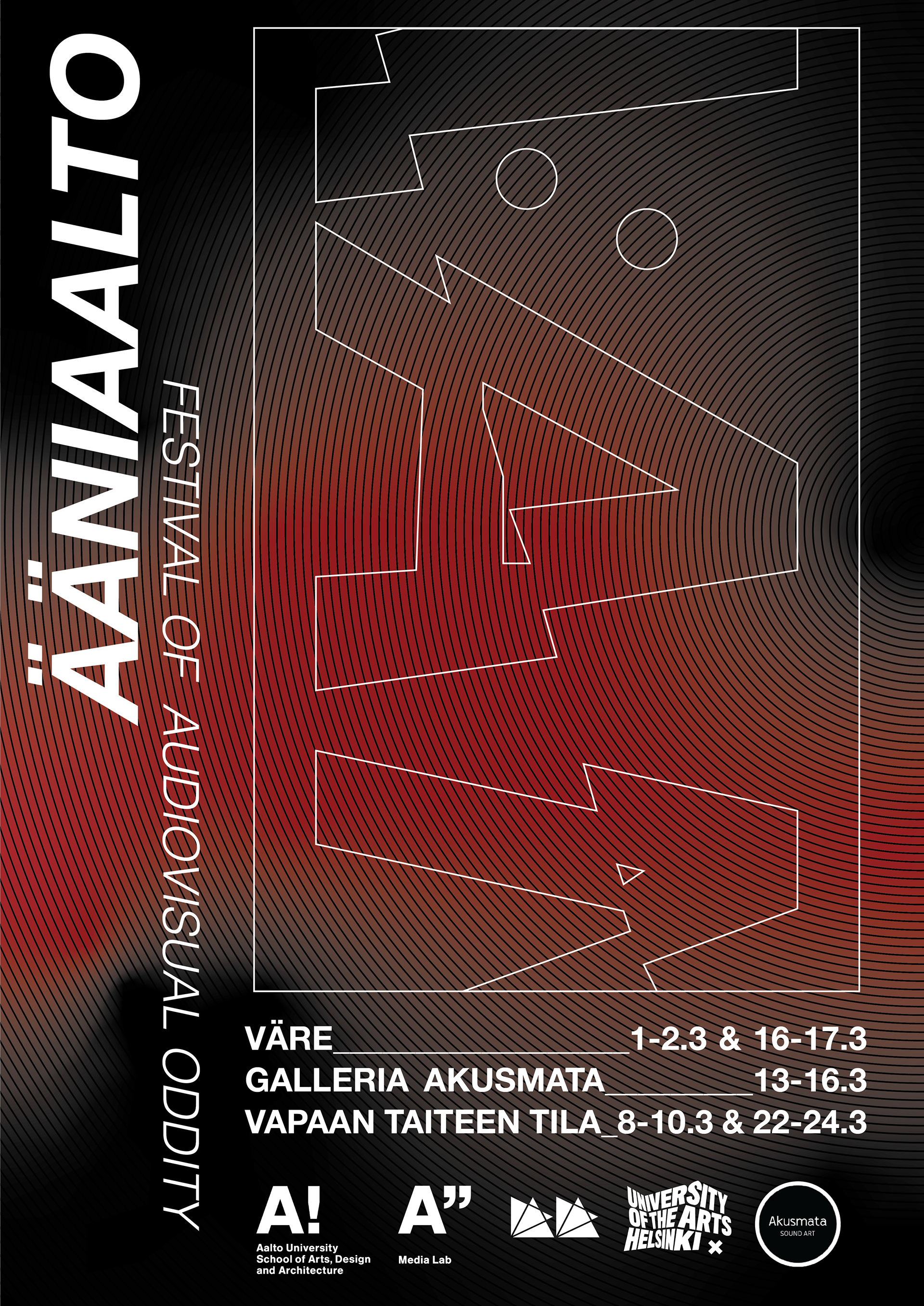 Part of the visual communication task included to take over Instagram on different ways. Firstly, a post that included three images with the event information that formed the logo on the background as the person browsing swipes. Then, a vertical image for posting and also an image for Instagram stories section.