Our team built a mobile application that enables the user to make a connection with the political candidates on current or future elections.
Firstly, the problem of the lack of interest and knowledge from young people about political elections was noticed. Then, as a way of service that enables a direct approach to politicians, this application is designed. The essence is enabling a connection between different age and political groups to improve knowledge and communication.
In Candidask, candidates and citizens create profiles. Candidates can express their opinion on topics that citizens ask and also develop and show their interests on specific topics through tags. On the other side, citizen users can ask questions, filter and browse through different tags and personal interests.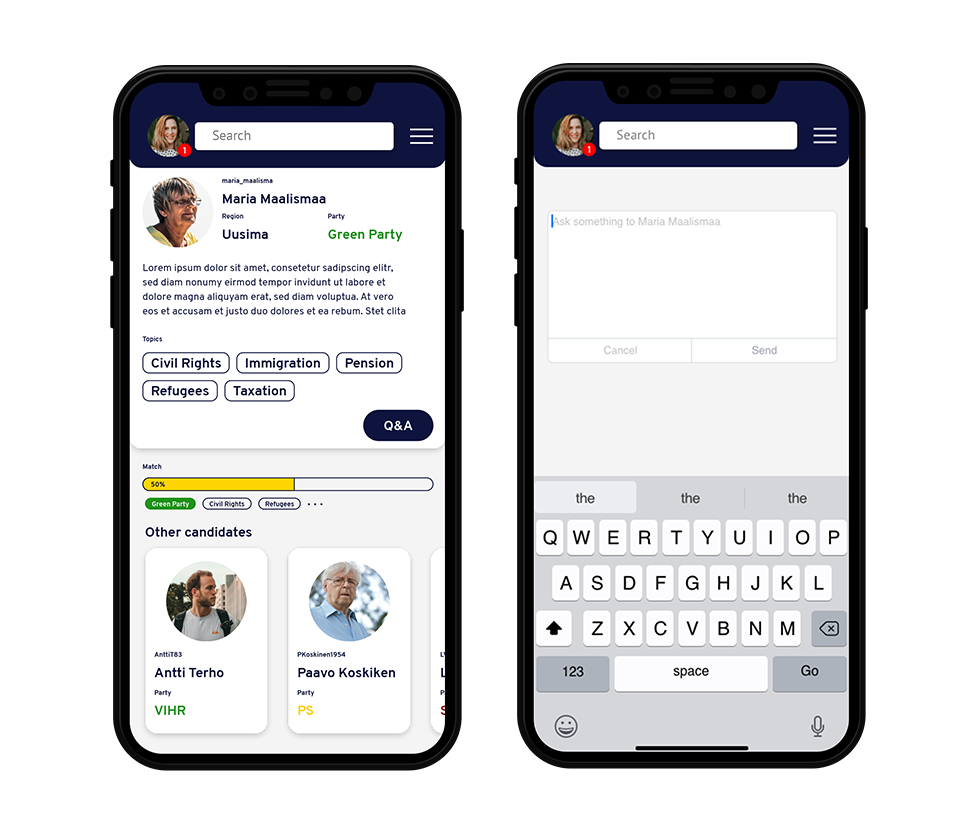 This project was realised during the course Prototyping Service Design with teacher Michihito Mizutani at the Department of Media from the School of Arts, Design and Architecture Aalto University.