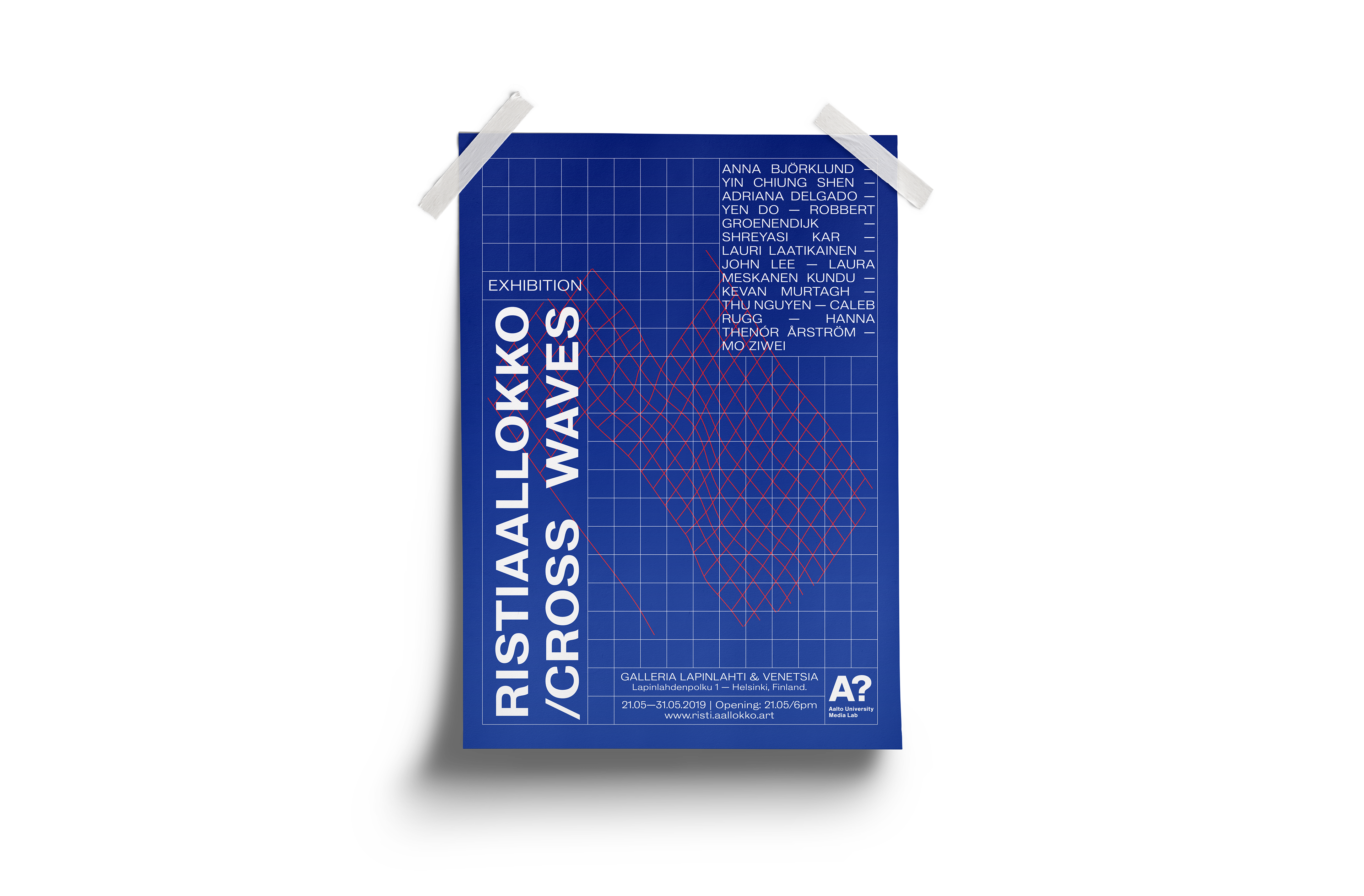 Visuals for Ristiaallokko | Cross Waves art exhibition in Galleria Lapinlahti and Venetzia, Helsinki.
Ristiaallokko | Cross Waves exhibition is the outcome of the Interactive Art course taught in Aalto University.
The visual comes from the basis idea of the exhibition: "Cross Waves is a sea state that occurs when two or more nonparallel wave systems meet. The waves generated by this phenomenon are dangerous to swimmers, boats, and ships caught between the crossing waves.". Hence, the juxtaposition of grids shows the mixing waves or meeting points of artists in this exhibition. In addition, the warped grid is a connection with the interactive art, it shows an element that's been manipulated. On the other hand, the vibration between colors enhances this idea and visuals.